Fostering Leaders Who Speak for Our Community
Every community needs strong leaders to guide them. CSNDC plays an important active role in identifying and nurturing the leaders of tomorrow and supporting skill development in areas needed to affect positive change for the future of the Codman Square neighborhood.
Resident Leadership Institute
CSNDC's Resident Leadership Institute (RLI) is a 24-hour training designed to ground resident leaders in the fundamentals of community organizing, policy advocacy, asset mapping, and facilitation of community-building initiatives. Graduates of the program have played an active role in CSNDC's program and advocacy work, such as:
Helped lead Massachusetts Association of Community Development Corporation (MACDC) "Meet Your Legislators" breakfast event, where they press for funding and policy development based on community needs.
Worked with the City of Boston to convene "Pop-Up Dog Park," recruiting local veterinarians and other pet care professionals to come on-site, share their ideas, and give information to local pet owners. The event took place on a long vacant/underutilized lot in the community and served as a means to recruit community members interested in developing green open space options in the neighborhood.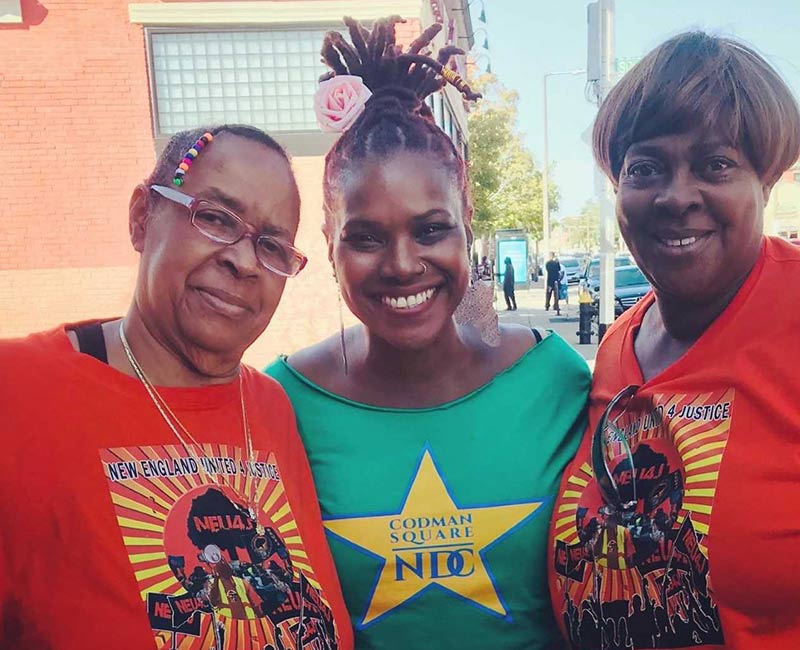 CSNDC employs an asset-based approach to community building and organizing. We are very intentional in collaborating, collecting feedback, and supporting existing civic groups and grass roots organizations in the community. This collaboration can take the form of CSNDC staff serving on local boards, such as the Codman Square Neighborhood Council and Greater Four Corners Action Coalition or partnering Talbot Norfolk Triangle Neighbors United for our green and infrastructure initiatives in the Eco-Innovation District.