Promoting Healthy Lifestyles
CSNDC believes in the common saying, "Health Is Wealth," and we recognize that health and wellness issues are critical for many of the residents in our service area. Through a unique set of programs, we seek to provide resources that promote a healthy lifestyle like easy and affordable access to fresh produce and opportunities for exercise and companionship.
Men of Color/Male Engagement Network
CSNDC engages men of color in our service area to work towards positive outcomes in three main focus areas:
Financial Health
Housing Stability
Mental Health and Well-Being.
We employ an asset-based approach to engage with men in the community to co-create a movement through which men of color can come together to receive and give support, learn and teach, and heal and be healed as we proactively address our quality of life – mentally, physically, emotionally and financially.
Our mission is to build pathways to success for men of color by identifying resources and removing barriers to success. Much of this work is performed through our bi-monthly "Brothers Building" forum at which a multi-generational cohort of men convene to craft a collective agenda for both meetings and actions/activities that take place between meetings.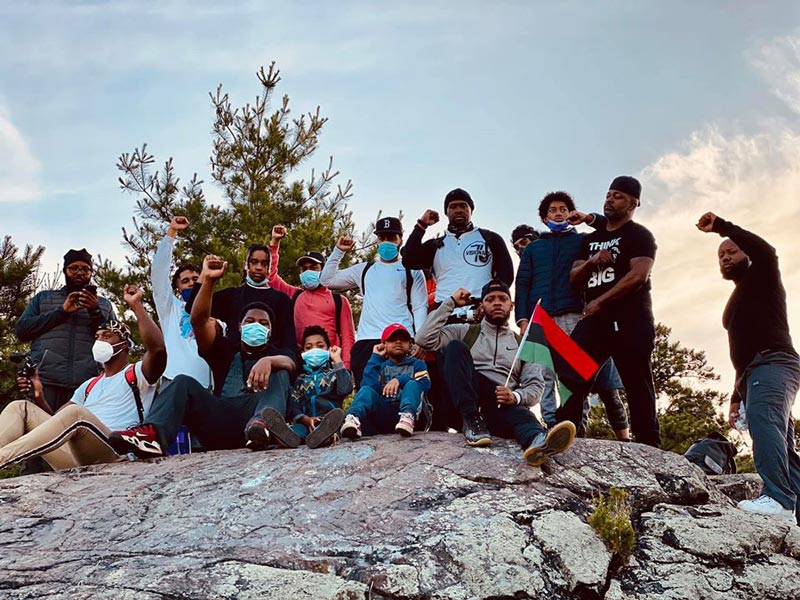 Daughters of the Dust/Girl Trek
As part of our ongoing commitment to programming by and for women of color, CSNDC convenes women in the community through the Daughters of the Dust/Girl Trek walking group. This weekly walking program is an opportunity for women of color to reaffirm their community, reclaim their health, and create intentional connections between themselves and other women in their neighborhood.
In addition to the Daughters of the Dust group, CSNDC also convenes a monthly Sister Circle where women in the community convene to create a safe space of vulnerability and resilience to support a number of individual and collective goals.