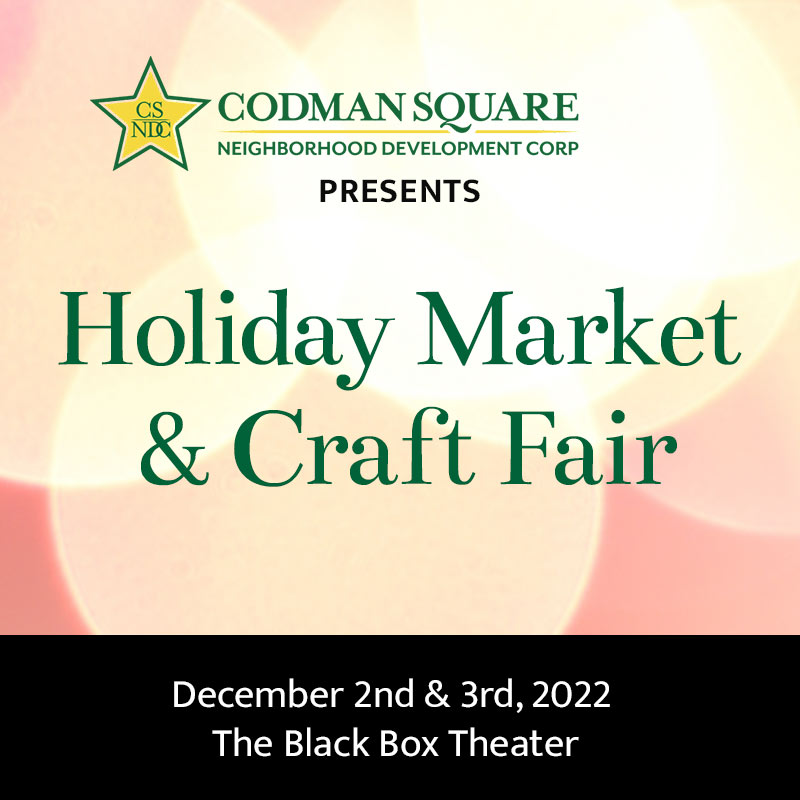 Holiday Market & Craft Fair
CSNDC Presents our first-ever Holiday Market & Craft Fair!
As the holidays are approaching we all tend to go shopping and go to the large department stores – mass corporations that sell mass-made things that often hold no sentimental value. This Holiday season come out to CSNDC's first Holiday Market and Craft Fair! We're helping you shop local this year by bringing you the best local artisans, crafters, makers and more!
It's an opportunity for the community to support local businesses by buying hand-crafted goods, gifts with meaning, and some custom made products.
Friday, December 2nd, 2022
4pm – 8pm
Saturday, December 3rd, 2022
9am – 5pm
Black Box Theatre
14 Epping St, Boston, MA 02124
Get Directions
Free Admission, Music, Photo ops. Purchase refreshments from food vendors. Bring the whole family out for a fun shopping experience!