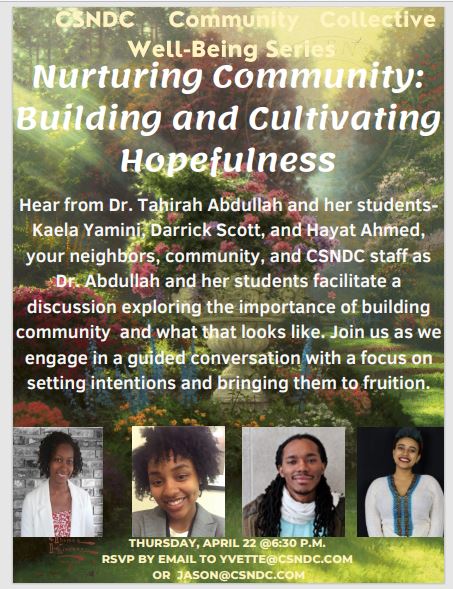 CSNDC Community Collective Well Being Series
Join us on April 22nd for CSNDC's Community Collective Well-Being Gathering-Nurturing Community: Building and Cultivating Hopefulness.
Hear from Dr. Tahirah Abdullah and her students Kaela Yamini, Darrick Scott, and Hayat Ahmed, your neighbors, community, and CSNDC staff as Dr. Abdullah and her students facilitate a discussion exploring the importance of building community and what that looks like. Join us as we engage in a guided conversation with a focus on setting intentions and bringing them to fruition.
We look forward to seeing you on the 22nd as we celebrate community and culture through guided activities and discussion with an overall focus on fostering togetherness and building and developing our communities.
RSVP with yvette@csndc.com