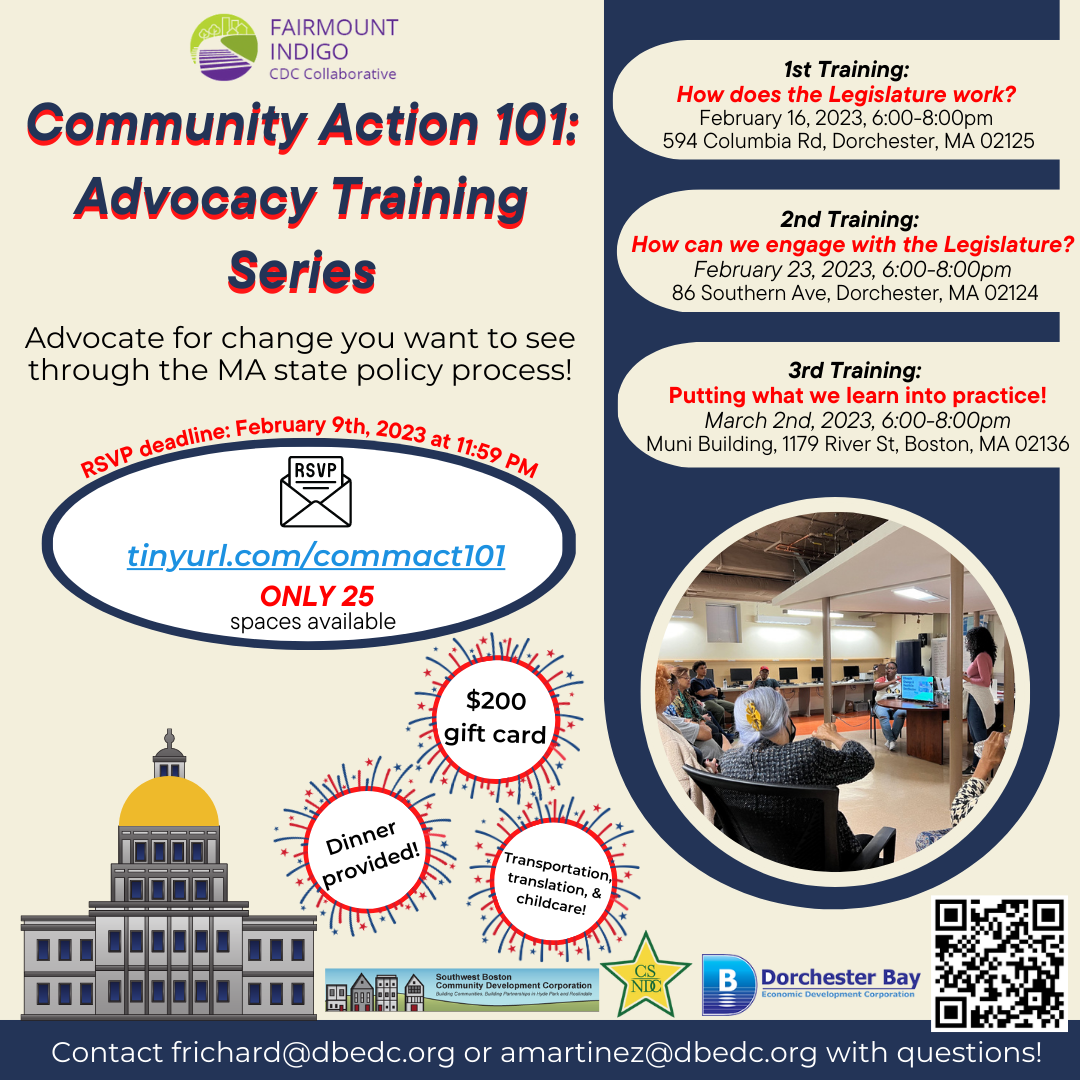 Community Action 101 Advocacy Training series
The Fairmount Indigo CDC Collaborative (FICC) is hosting a Community Action 101: Legislative Advocacy Training Series for residents! This training series will be three Thursday evenings, on consecutive weeks, of in-person training sessions starting on February 16. Participants will learn about how to take action for change in their community via the Massachusetts state legislative process, among other strategies. Dinner will be provided at these trainings.
First Training: February 16, 2023, 6:00-8:00pm → 594 Columbia Rd, Boston, MA 02125 (DBEDC office)
Second Training: February 23, 2023, 6:00-8:00pm → 86 Southern Ave., Boston, MA 02124
Third Training: March 2, 2023, 6:00-8:00pm [location in Hyde Park TBA]
Trainees who attend all three trainings and at least one of the two graduation activities will receive a $200 giftcard. 
Please reach out to Felicia Richard (frichard@dbedc.org) or Andrealis Martinez (amartinez@dbedc.org), Community Organizers for FICC, with any questions.
RSVP deadline: February 9th, 2023 at 11:59 PM