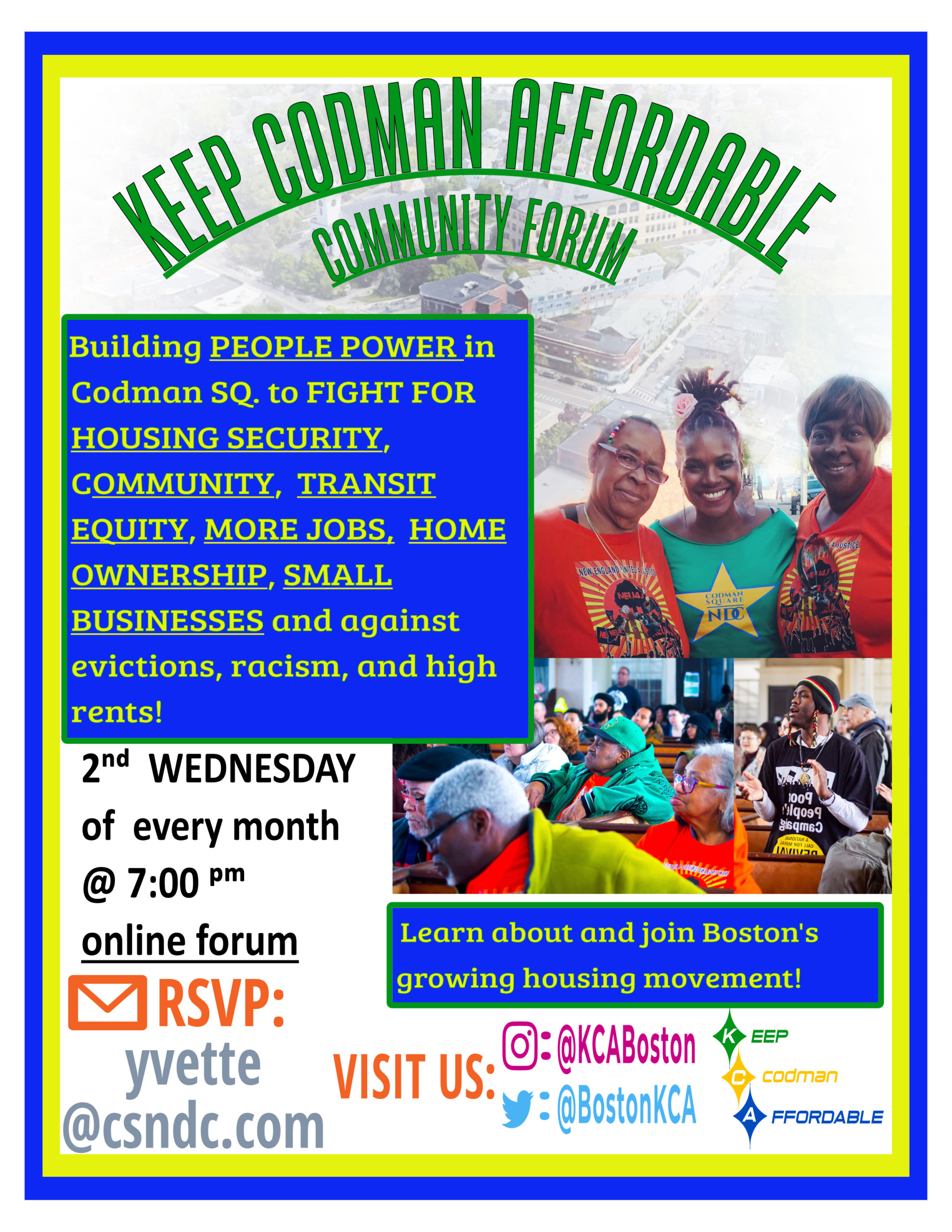 Join us on March 10th for our Monthly KCA Community Virtual Forum. We discuss as a community, how to build people power in Codman Square for Housing Security, Transit Equity, Community Stability, Home Ownership, More Jobs and Small Businesses against evictions, racism and high rents.
We will also open the space for the community to reflect on current times.
KCA (Keeping Codman Affordable) promotes and encourages a working-class community led process that centers the needs of our most vulnerable population.